by
Márton Kovács - András Hegedűs - Attila Szórádi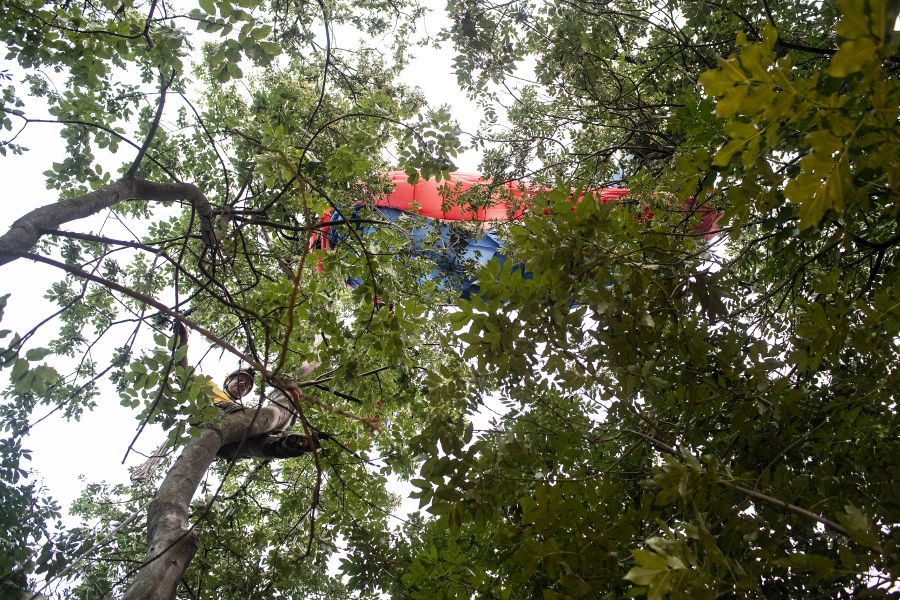 On Friday night, several of us were preparing to watch the lunar eclipse, but life didn't just intervene with the cloudy capital sky….
On Thursday afternoon, July 26th, 2018, a paraglider "A level" pilot flew in Óbuda. An airlift found along the slope began to slam the ears of his parachute over his head - he lost considerable height while solving the problem. Before his dome had been stabilized, he got stuck in the trees near the panoramic road on the side of Hármashatár-hegy Hill, a few hundred meters from the Óbuda landing area.
After a successful self-rescue and an unsuccessful attempt to recover his dome, the pilot asked a cave rescue colleague, our friend to help remove the parachute he had left there for the night.