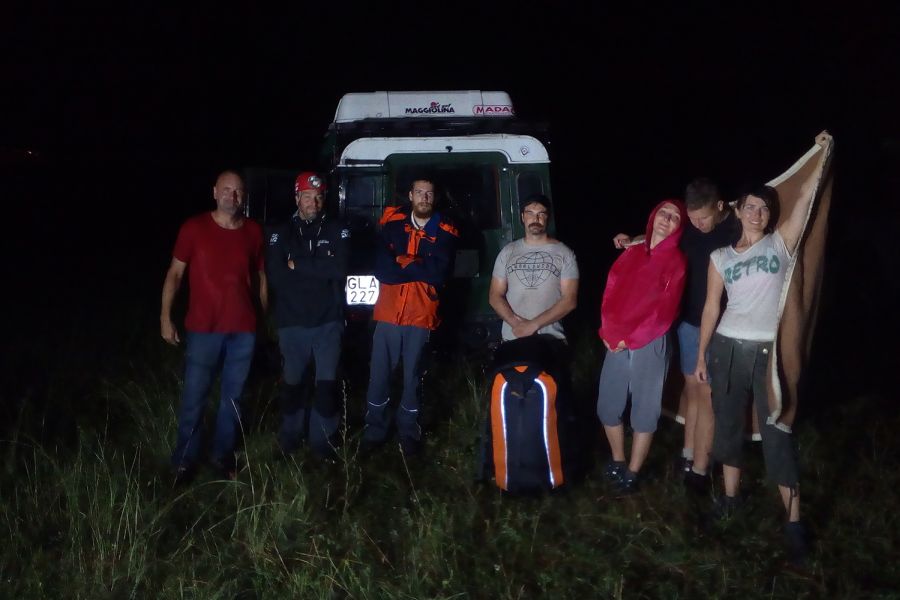 On Saturday afternoon, July 21th , 2018, two paraglider pilots were having trouble at the Kétágú-hegy hill starting point on the border of Kesztölc city.
At the starting points of the area, everyone tried to fly in difficult and often challenging weather conditions, thus for each take-off and every 10 minutes they flew, the pilots had to work hard all day. At 17:10, due to conditions that suddenly became unfavorable, a pilot fell into the trees near the take-off area immediately after departure.
The companions of the unfortunate pilot immediately and directly notified the Hungarian Cave Rescue Service based on the alert list found on www.caverescue.hu. After the departure of the cave rescue team, around 17:20, another 30-year-old woman pilot was forced to land among the trees due to an unexpected downstream.
She waited in the harness for a while but later, thanks to the branches that broke over her head, she got closer and closer to the trunk of a thinner tree so that she could leave her harness relatively safely and waited on the ground for further help.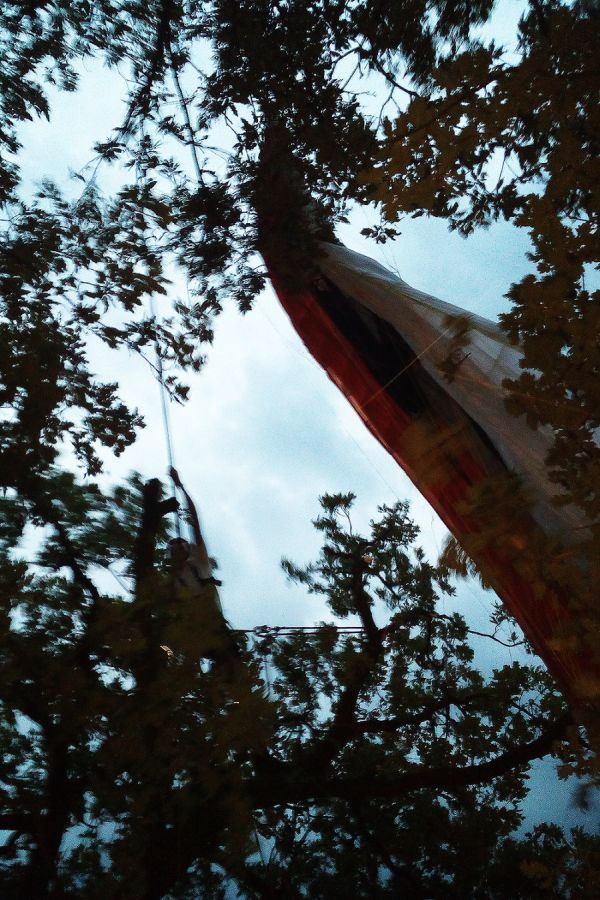 The cave rescuers arrived at the scene with 4 people from Budapest and the surrounding area. In the parking lot near the landing site, fellow pilots led us to the accident sites, also helping to get the technical rescue equipment and first aid equipment to the unfortunate pilots.
As a result of our joint work, at 20:50 both pilots and both parachute domes were safe on the ground. By now, it got dark and the predicted thunderstorm had reached the area, so we guided the pilots back to the parking lot.
The Hungarian Cave Rescue Service and the Free Flying Association have been cooperating for years in rescuing the pilots and their parachutes that landed on difficult sites. The Free Flying Association has been supporting the operation of the Hungarian Cave Rescue Service for many years from their fund set aside for such purposes.
We wish our paragliding friends better weather conditions, lots of enjoyable takeoffs, and just as many safe landings!
Photo: Márton Kovács