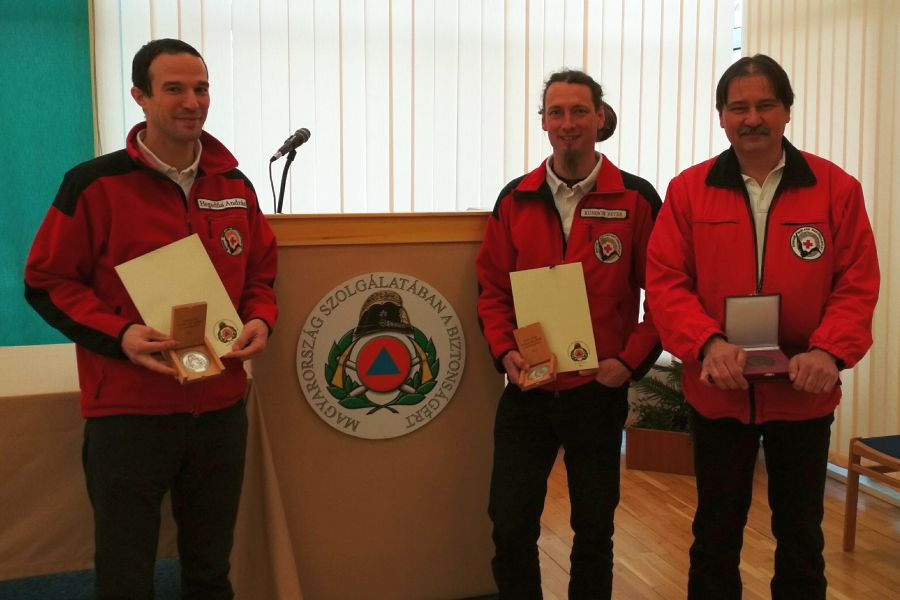 On the occasion of International Civil Protection Day, the National Directorate General for Disaster Management of the Ministry of the Interior held its central ceremony on 1 March. Forty-two people received ministerial and director-general recognition at the event. The diplomas were handed over by Major General Dr. Góra Zoltán to all those who had done outstanding work for the protection of human life and property, for the protection against disasters. Among the honorees were both professionals and those who, in addition to their work, volunteer for outstanding work in a field related to disaster management in some thread.
This year, Csaba Császár (Head of Technical Gear) received ministerial-level recognition, and Péter Kunisch (Secretary, SAR leader) and András Hegedűs (Head of the Training and Development) received director-level recognition.
Some of the members of the Hungarian Cave Rescue Service have already received state-level recognition in previous years, which always fills all the members of the association with pride, whoever we get.
Congratulations to all!