by
dr. Péter Zentay - Márton Kovács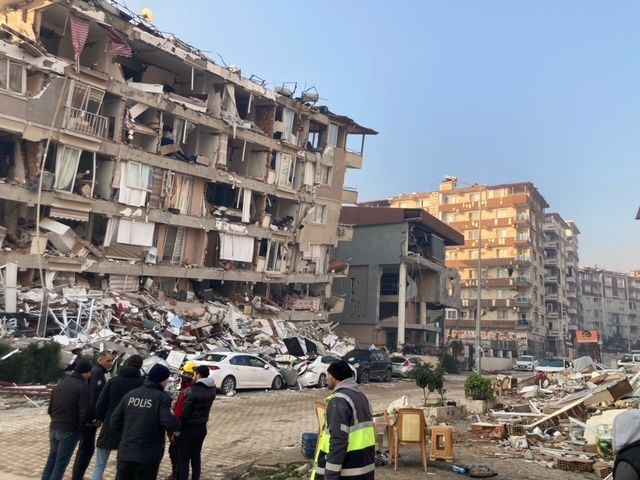 On the 6 th of February 2023, unusually strong earthquakes shook the region around the Eastern Anatolian fault system. The 7.8-magnitude earthquake in the morning was followed by several equally devastating aftershocks.
The epicentre of the earthquakes was near Kahramanmaras in Turkey. The natural disaster also affected densely populated areas and large cities both in Syrian and in Turkey.
The rescue operations have not yet been completed, but the authorities coordinating the rescue have reported more than 30,000 deaths in addition to hundreds of thousands of injured.
Countries of the World immediately responded to the news of the earthquake, countless countries sent their special technical-rescue units, urban research-rescue teams, and medical units experienced in disaster management.
Many civilian and several state organizations set off from Hungary to participate in the rescue operations with their experience and knowledge, with specially trained dogs, and tools to help find the survivors trapped under the ruins of collapsed buildings and to help with their rescue and medical care.