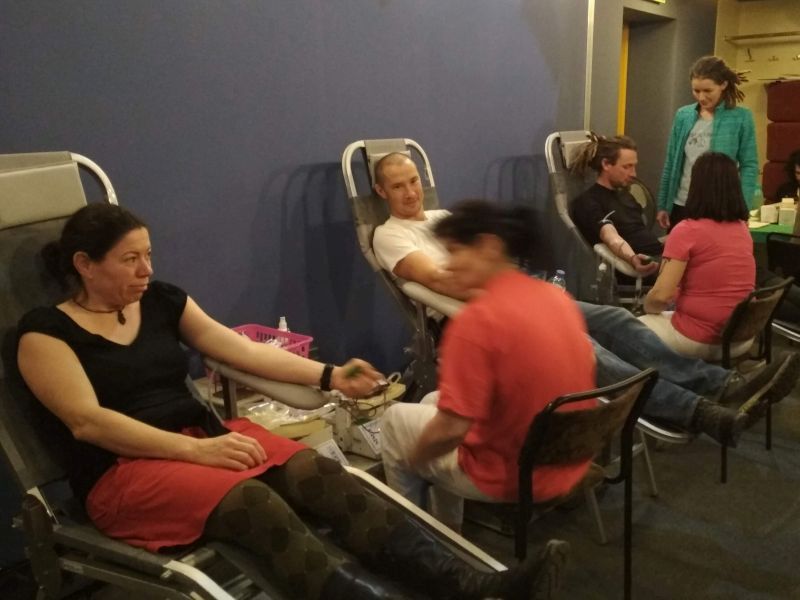 On 31th of January 2020, the Hungarian Cave Rescue Service organized a blood donation for the third time, in the usual place in Budapest, in the reception building of the Szemlő-hegyi-cave.
The registration of the participants took place in the exhibition hall, where in the background the inscriptions like "I am thirsty, but NOT bloodthirsty" could been read as attunements.
This year's summary in brief: 27 blood donors x 4.5 dl of blood taken = 12 liters of blood (equivalent to 2.5 adults).
This blood donation was announced mainly for cavers, the members of the cave rescue service and the staff of the Danube-Ipoly National Park, which also provided the venue, and we were also waiting for the voluntiers from Facebook.
This year, 27 of the 33 registered participants were able to donate blood, 3 of whom were new blood donors.
This 3 people received a special diploma to feel the weight of the noble goal they support and if they can, keep their good habit and come next time. A member of our cave rescue service received a special badge because he donated blood for the 10th time, but he confessed that he has done it more than 10 times, just his blood donations during the military service are not yet in the electronic system.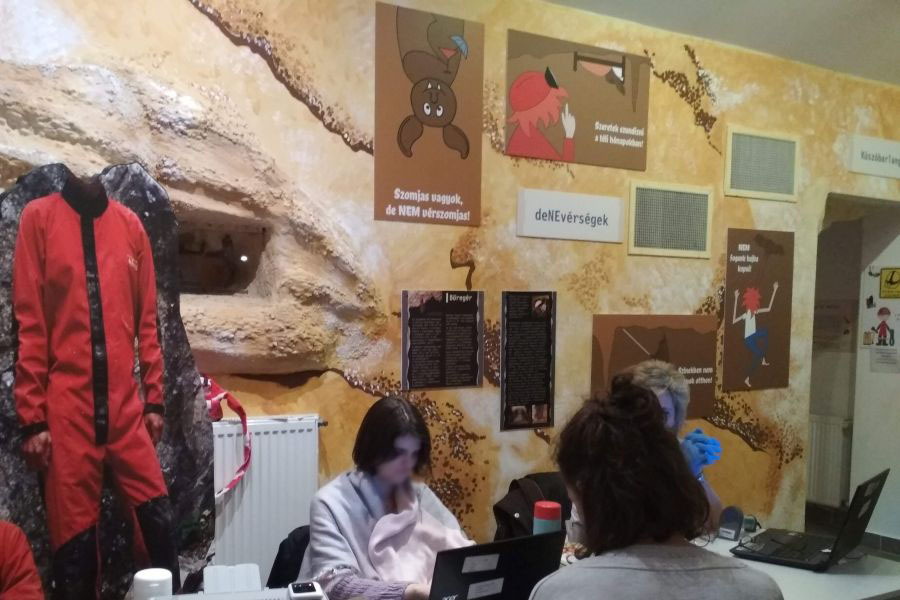 But I have to end his story, lest I betray his age.
THANK YOU TO ALL PARTICIPANTS!
Remember, blood can be given more times a year (men 5x/year, women 4x/year)!
You can reach the nearest location here: http://www.ovsz.hu/ver/veradasok
We would like to thank the staff of the National Blood Supply Service (Országos Vérellátó Szolgálat) for their perseverance and patience on friday afternoon and for the Danube-Ipoly National Park Directorate (Duna-Ipoly Nemzeti Park Igazgatóság) for making the venue available to us!
See you next year in the same place…!
Photos: Dóra Tamasi