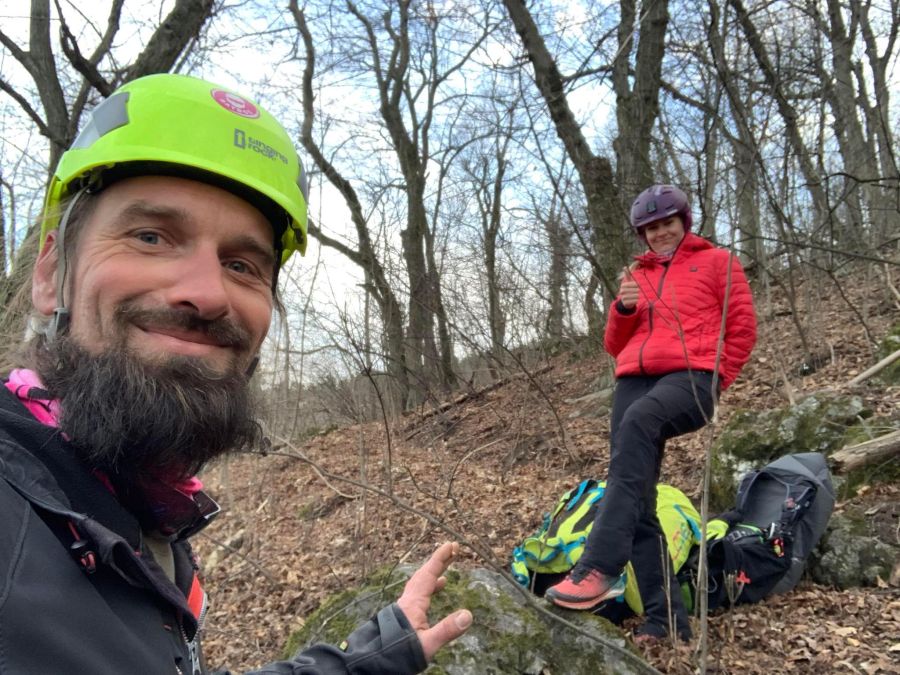 March 6, 2022. The early afternoon the emergency phone rang. On the other side of the line is a parachute pilot, who hang on the tree in the wooded part of Óbuda (this is the 3rd district of Budapest).
Fortunately, she was not injured, but she was hanging on a 30 feets high on the tree, and unable to come down on her own.
Some minutes later we sent an alert to the Tree Rescue Forces, for which four rescuers soon applied.
Gábor Berta was the nearly and he started immediatly.
Gábor arrived at the scene with the equipment about 1 hour after the accident. The pilot lady sent her position on Google Maps, so it was not so difficult to find her in the dense forest.
She hung on a storm-damaged oak tree, about 30 feets high. The parachute was tangled in the dense shoots of the broken tree.
Luckilly the pilot was not stuck and could move her limbs. After the rescue the second task was the parachute untying from the tree. The cord was tangled but in the end the parachute was released step by step without any destruction.
By the end of the story, the pilot and the parachute had been successfully rescued :)
Photos: Gábor Berta