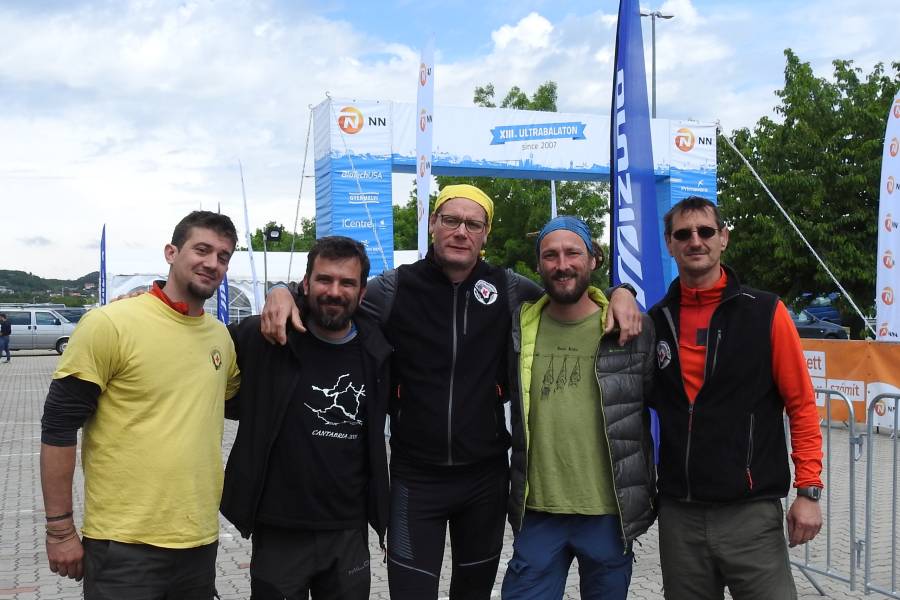 The Ultrabalaton running race was held on the 11-13 May. Our team of four rescue members participated in the event. Lajos Sass, Kilián Huber, Péter Kunisch and Péter Gonda ran in the colours of the Hungarian Cave Rescue Service. This year, the team was escorted by a driver, Zoltán Kiss, also a team member of the rescue service.
The weather was rather moody, the temperature was around 3-4C in the early morning, which was followed by a 25-degree heat. The 220 kms' distance race had to be finished in a storm during night. The first runner of the team started at 6:35 a.m. on Saturday and the last arrived at 2:31 a.m. on Sunday in the finish area.
The long race was exhaustive enough and it was interspersed with minor cramps and unsettled stomach.
Our team finished in its category in 19th place out of 86 teams with a 19 hours 56 minutes race time and in the complex, out of 1500 racers, the team finished in the 214th place.

Congratulations, you are great!